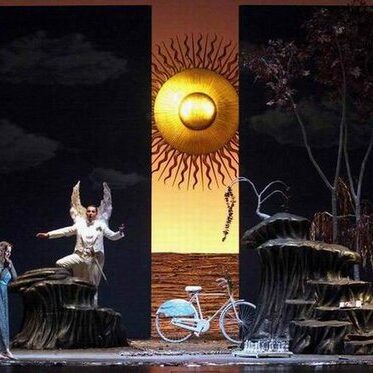 Lorenza Cantini was born in Milan, Italy and graduated as a director from Milan's Accademia d'Arte Drammatica del Piccolo Teatro. She began her career by writing, acting in and producing avant-garde prose theatre. Ms. Cantini was then appointed associate producer at La Scala Theatre, Milan, and from there began producing operas in her own right, both in Italy and abroad.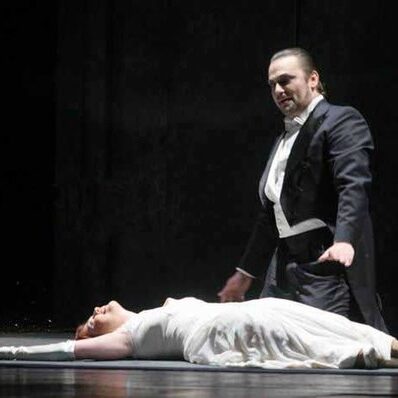 Her most important stagings include:
La Forza del Destino for the Athens International Festival
Verdi's I due Foscari in Seoul, Corea
L'Elisir d'Amore for the northern Italian Aslico Company,
The Passione Secondo Giovanni by Aretino for Teatro alla Scala
Orfeo Cantando Tolse, La Favola d'Orfeo and Leyla and Medjunum for the Cantiere Internazionale d'Arte di Montepulciano
Boris Godunov for the Teatro Comunale di Firenze
Gli Zoccoli in Villa for the Città di Castello Festival
Donizetti's Il Campanello for the Teatro Comunale di Bologna
La Prova di Un Opera Seria by Francesco Gnecco for the Rome Opera
I Lombardi alla Prima Crociata for the Teatro Ponchielli, Cremona
A double bill of both the Serva Padronas by Pergolesi and Paisiello for the Teatro Comunale in Florence
La Fanciulla del West at the Baltimore Opera (USA)
A double bill of Bartok's Bluebeard's Castle and Ibert's Perseus and Andromeda at the Teatro Massimo, Palermo
Benjamin Britten's The Little Sweep for Teatro alla Scala
Camille Saint Saen's Carnival of the Animals in streaming for Teatro alla Scala
Sergei Prokofiev's Peter and the Wolf in streaming for Teatro alla Scala
Francis Poulenc's Babar the Little Elephant in streaming for Teatro alla Scala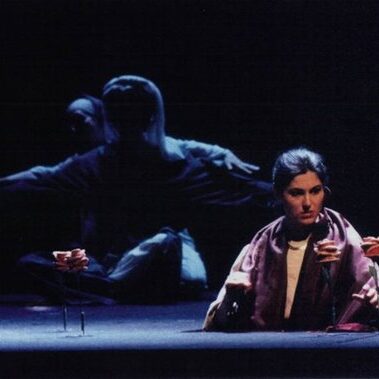 Lorenza Cantini è nata a Milano e si è diplomata come regista all'Accademia d'Arte Drammatica del Piccolo Teatro. Ha incominciato la sua carriera scrivendo, recitando e mettendo in scena spettacoli di prosa nel teatro d'Avanguardia. È stata nominata regista stabile del Teatro alla Scala di Milano nel 1986 e da qui ha cominciato a muovere i suoi primi passi come regista d'opera sia in Italia che all'estero.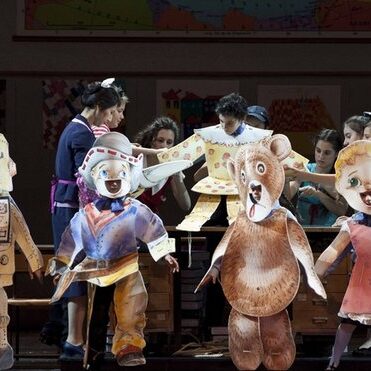 Tra le sue regie più importanti si ricordano:
La Forza del Destino per il Festival Internazionale d'Atene
I due Foscari di Verdi a Seoul, Corea
L'Elisir d'Amore per L'Aslico
La Passione Secondo Giovanni di Aretino per il Teatro alla Scala di Milano
Orfeo Cantando Tolse, La Favola d'Orfeo e Leyla e Medjnum per il Cantiere Iternazionale d'Arte di Montepulciano
Boris Godunov di Musorgskij al Teatro Comunale di Firenze
Gil Zoccoli in Villa per il Festival di Città di Castello
Il Campanello di Donizzetti per il Teatro Comunale di Bologna
La Prova di un'Opera Seria di Francesco Gnecco all'Opera di Roma
I Lombardi alla Prima Crociata per il Teatro Ponchielli di Cremona
Un doppio allestimento delle Serve Padrone di Pergolesi e Paisiello al Teatro Comunale di Firenze
La Fanciulla del West all'Opera di Baltimore, Usa
il Castello di Barbablù di Bartok e Perseo ed Andromeda di Ibert per il Teatro Massimo di Palermo
Il Piccolo Spazzacamino di Benjamin Britten per il Teatro alla Scala di Milano
Il Carnevale degli Animali di Camille Saint Saens in streaming per Teatro alla Scala di Milano
Pietro e il Lupo di Sergei Prokofiev in streaming per Teatro alla Scala di Milano
Babar il Piccolo Elefante di Francis Poulenc in streaming per Teatro alla Scala di Milano